Historical Image of SGYC
"Silver Gate Yacht Club - Shelter Island" by Robert Platt & Assoc. In 1951, the Silver Gate Yacht Club began as just a dream in the hearts of a handful of San Diego Boat owners, but it soon evolved into a commitment to make this dream a reality.
The first step was the completion of by-laws that were needed to receive a state charter. These by-laws came together during an overnight camp out on the bare sands of Shelter Island and were finished at dawn. An event celebrated at our Silver Fizz breakfast
The next goal was a clubhouse and adjoining marina. This began with members pledges which came in slowly as the club continued to grow. At last there was enough to move forward. A lease was signed with the San Diego port district and construction began. The club's first social event -- a wall raising followed by a pot luck dinner -- was the first regular meeting held on the Silver Gate Yacht Club's own property.
When the charter was granted in November 1952, and application made for recognition by the Southern California Yachting Association, the Silver Gate was on the way to becoming the fastest growing club in San Diego.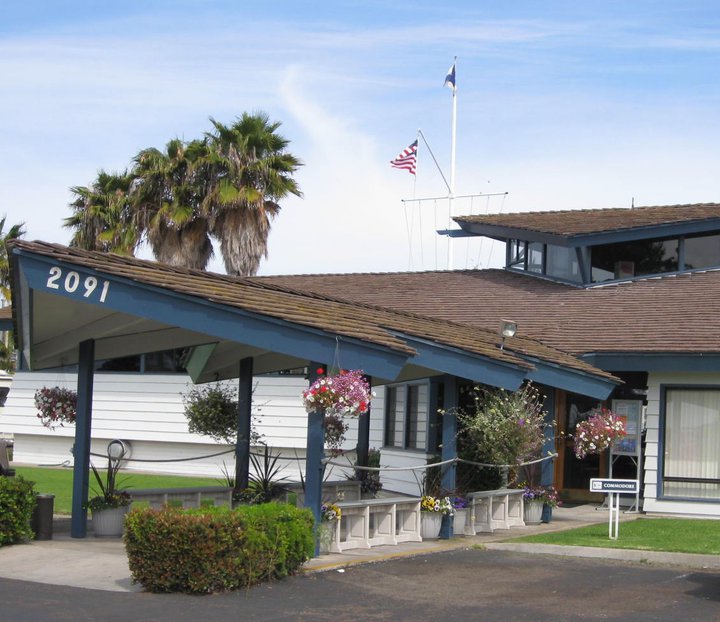 In 2012, the old SGYC Clubhouse was torn down to make way for the new SGYC Clubhouse.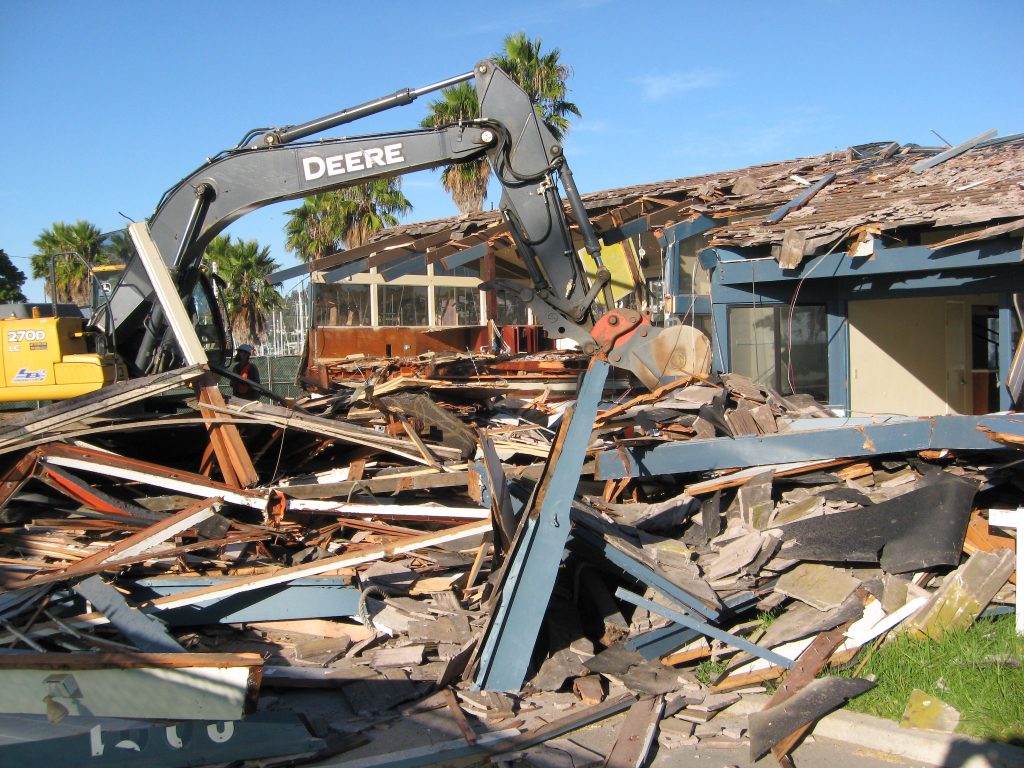 Out with the old clubhouse and in with the new!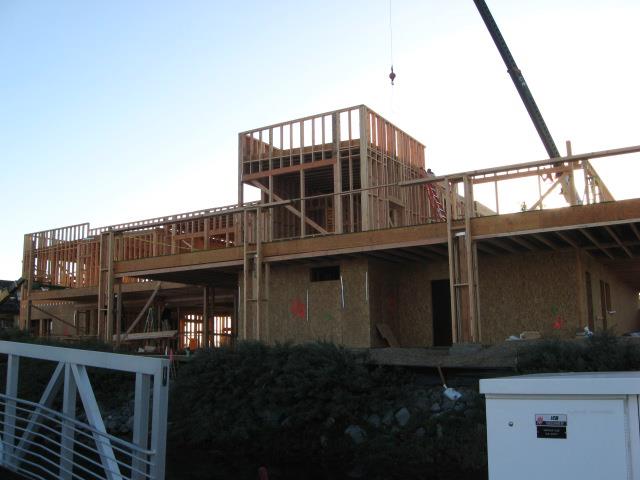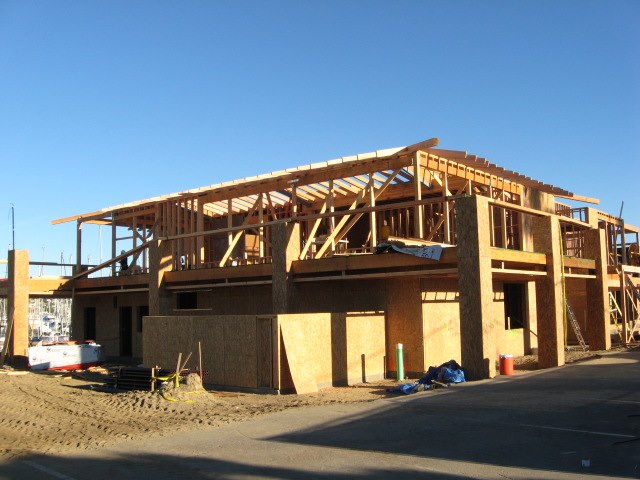 Before the end of 2013 - Grand Opening for the New Clubhouse!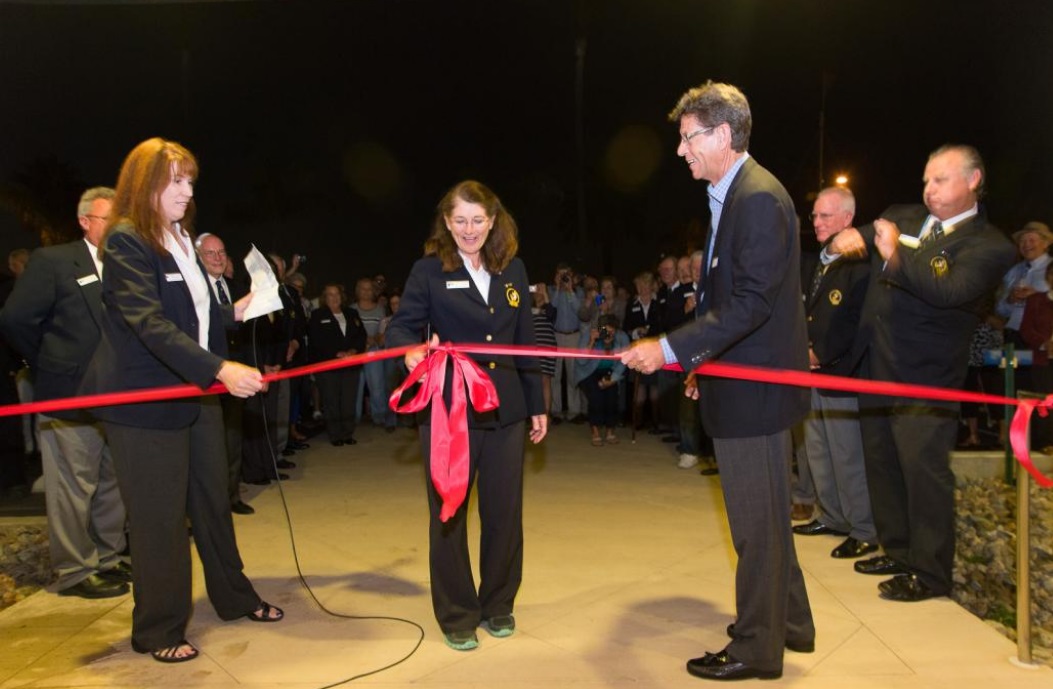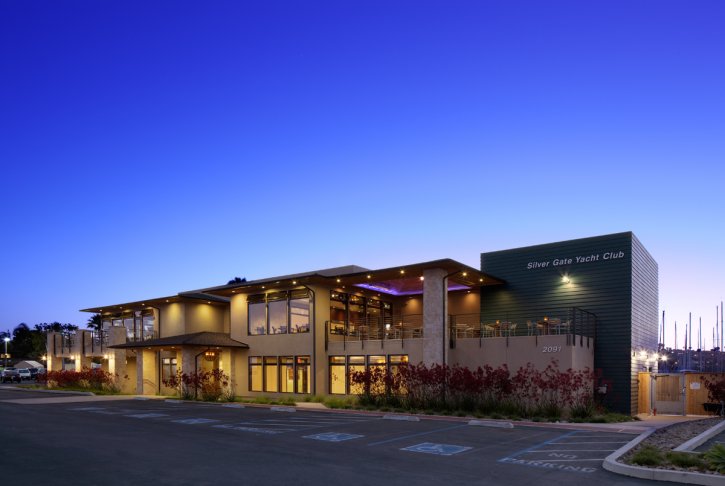 Click here for Membership Information